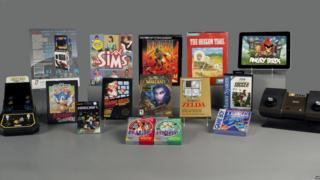 AP
Top gaming experts are voting on the best video games to go into the World Video Game Hall of Fame, in America.
Thousands of gaming fans voted for their favourite games, and the top 15 finalists have been revealed.
The award was created to celebrate games from all platforms including arcade, console, computer, handheld, and mobile.
Games had to pass four categories:
Icon-status, longevity, geographical reach and influence.
This year's winners will be announced at a ceremony on the 4th June.
To celebrate the World Video Game Hall of Fame we've picked out some of the finalists for a closer look.
So put down your controllers and enjoy our guide to some of the best games of all time!
Minecraft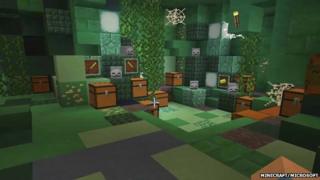 Minecraft/Microsoft
If you've never heard of Minecraft you must have been living in outer space! The games popularity has grown and grown since it was first launched in 2009.
Players use pixelated blocks to create detailed buildings and worlds. Minecraft became so popular techno giant Microsoft bought it from its original creators last year for £1.5 billion.
As of 2014, more than 54 million copies of the game have been sold.
And you've even told us why you think it is so popular.
Sonic the Hedgehog and Super Mario Bros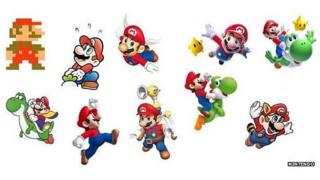 Nintendo
Sonic and Mario are two of the heavyweights in the gaming world, and have a long history of rivalry.
Super Mario Bros was created by Nintendo and came out in 1985.
The game featured an Italian plumber with a big moustache called Mario and became so popular it launched a number of spin off games that lasted generations.
More than 509 million copies of the various Mario games have been sold worldwide.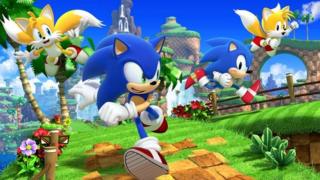 Other
Sonic the Hedgehog was launched in 1991 by Sega, and featured a speedy blue hedgehog, who liked to collect gold rings.
At one point Sonic was so popular, children in America were able to identify him over other characters like Mickey Mouse or the President.
The rivalry between Mario and Sonic came to an end in 2007, when they both appeared in Mario and Sonic at the Olympic Games.
Find out more about the history of Nintendo
Pokémon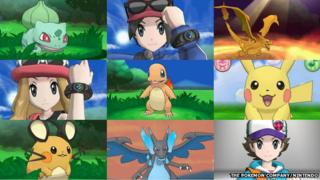 The pokemon company/Nintendo
Another huge hit from the Nintendo universe is Pokémon.
The game first came out on the Game Boy in 1996, called Pocket Monsters, and was created by Japanese developers Game Freak.
Gamers play as a Pokémon trainer who can catch and battle a large number of different Pokémon.
Since Pokémon was released it has become the third most-popular franchise worldwide after Mario and Super Mario.
As of 2014, the Pokémon series had sold more than 260 million copies of its games, around 21.5 billion trading cards, and has created more than 800 television episodes and 17 movies.
Find out how Pokemon became a global hit
FIFA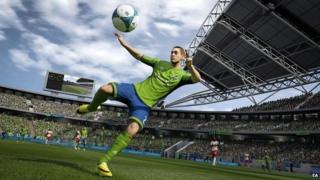 EA
The FIFA series has become one of the most popular sports game franchises in the world since it was first released by Electronic Arts in 1993.
It allows gamers to play as their favourite football teams from different leagues all over the world.
FIFA 12 holds the record for the "fastest-selling sports game ever" selling over 3.2 million copies in the first week of its release.
Angry Birds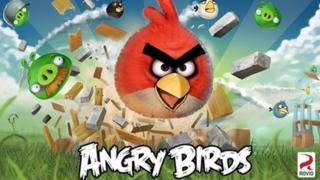 Rovio
First released in 2009 by Finnish developers Rovio Entertainment, Angry Birds became the first ever mobile game to achieve worldwide fame and popularity.
Players use a giant slingshot to catapult various bird characters at a number of different structures, in an attempt to knock everything over.
Angry Birds has expanded into a number of different consoles and has even joined up with Sony Pictures to create a film.
Games in the Angry Birds series have been downloaded more than two billion times.
Pong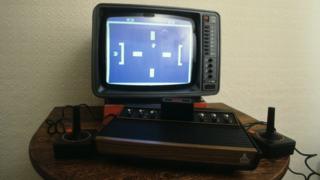 The granddaddy of video games, Pong was created in 1972 and is widely viewed as being the first ever "video game".
Pong is essentially a simple tennis style game, where players have to keep a rally going, or score as many points against their opponent as possible.
The game was created using simple 2D, black and white graphics, and was made by the company Atari.
As Pong became popular it encouraged Atari to design more games, and encouraged many other developers to create new games too.
Tetris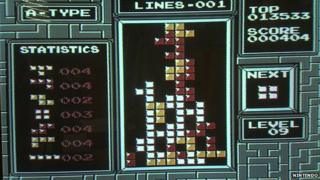 Nintendo
The famous pixel block game was originally designed by a Russian programmer called Alexey Pajitnov in 1984.
Tetris was one of the original games for the Game Boy.
Players have to fit different coloured and shaped blocks together.
Tetris is available on almost every gaming platform, and as of 2010 has sold more than 170 million copies worldwide.