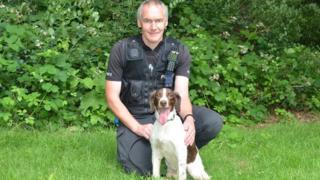 PDSA
A Police Dog has been given a special award for his incredible work sniffing out crime.
Jake the Springer Spaniel was awarded the PDSA Order of Merit for finding more than £5 million worth of illegal items over his twelve year career.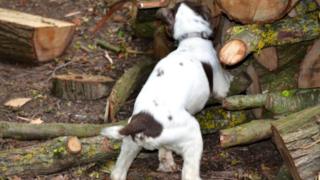 PDSA
Sadly Jake died this year, so his furry friend Gwen, who worked with him, will collect the award on his behalf.
The super pooch worked at big events like royal visits and the Olympic Games.
The Order of Merit is a very special award given to animals for incredible acts of devotion and achievement.