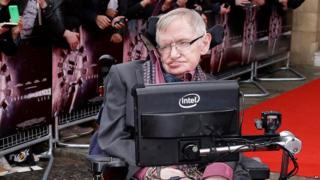 AP
A famous scientist says Zayn Malik could still be in One Direction, in a parallel universe.
Professor Stephen Hawking has won awards for his work on the laws of physics which help explain how the universe works.
At a science talk in Sydney, Australia, Professor Hawking was asked what the "cosmological effect" of Zayn leaving One Direction was.
"Finally, a question about something important," he joked.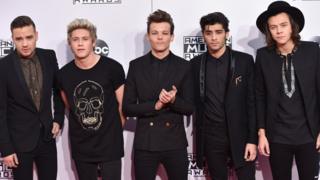 AP
He explained: "My advice to any heartbroken young girl is to pay close attention to the study of theoretical physics."
"It would not be beyond the realms of possibility that somewhere outside of our own universe lies another different universe."
"And in that universe, Zayn is still in One Direction."
Professor Hawking made the joke during a video call which was displayed on a big screen at the event.
His speech also included his thoughts on the future of mankind and future scientific breakthroughs.
"The popularity of science fiction like Star Trek is because this is a form of science with which people feel safe," he explained.
He said "an understanding of science fact" would help people make better decisions about important issues like nuclear energy.