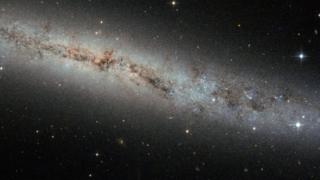 What is a parallel universe?
A famous scientist says Zayn Malik could still be in One Direction, in a parallel universe.
Professor Stephen Hawking has won awards for his work on the laws of physics which help explain how the universe works.
At a science talk in Sydney, Australia, Professor Hawking was asked what the "cosmological effect" of Zayn leaving One Direction was.
He explained: "My advice to any heartbroken young girl is to pay close attention to the study of theoretical physics."
"It would not be beyond the realms of possibility that somewhere outside of our own universe lies another different universe."
"And in that universe, Zayn is still in One Direction."
Newsround spoke to Andy Marmery, a physicist at the Royal Institution explains what a parallel universe actually is.