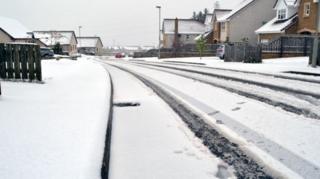 UGC
You might have thought summer was almost here but there's been snow in some parts of the UK today.
People living in the Highlands of Scotland woke up to icy showers, hail and temperatures as low as -4 degrees Celsius.
Inverness is among the places where heavy snow fell and police there are warning people to take extra care.
The cold weather is being caused by a mass of freezing air blowing in from the arctic.
But in other parts of the UK people have been enjoying the sunshine and the recent good weather.