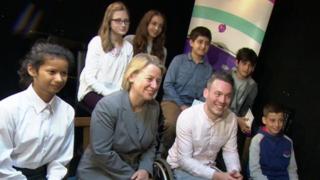 Kids quiz Green Party's Natalie Bennett
In the run-up to the General Election on May 7, Newsround viewers have been sending their questions in for each of the main party leaders.
Six viewers from London got the the chance put questions to Green Party leader Natalie Bennett.
They tested her on her issues such as the environment, what changes she'd make to the school curriculum, nuclear weapons and whether she would form a coalition government with the Labour Party.
She also offered advice for young people wanting to get into politics.
Find out more about the Green Party and Natalie Bennett here.