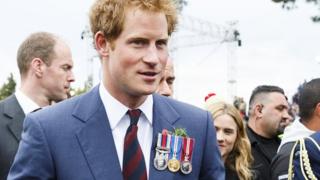 Getty Images
Prince Harry and Prince Charles attended a ceremony this morning in Gallipoli, Turkey, to mark 100 years since allied forces landed there.
The World War One campaign went very badly and over a 130,000 soldiers from both sides died.
Thousands of people from Australia and New Zealand also paid their respects for the big role their countries played. This morning the Queen and Prince William took part in a ceremony in London.
They were joined by children who were remembering the sacrifice of their great-grandparents.