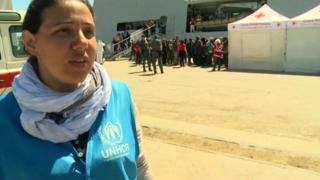 'We try to make them comfortable'
Ayshah is in Sicily looking at what's being done to help thousands of people trying to reach Europe by boat.
Ports in Sicily see rescue boats arrive almost every day, filled with people who've been brought ashore off small, dangerous boats.
Ayshah spoke to United Nations aid worker Barbara Molinario who told her what's being done to welcome the migrants.