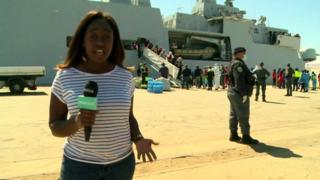 Ayshah sees rescue boat come in
Each year thousands of people, many of them children, attempt to cross the Mediterranean Sea to Europe, trying to escape poverty and war in their home countries.
Ayshah is in Sicily looking at what's being done to help the migrants there.
She sees a rescue boat come into port.