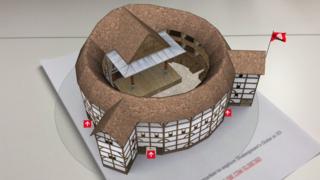 Shakespeare's Globe goes virtual
A new app has been released to mark William Shakespeare's birthday that lets users take a virtual reality tour of the Globe theatre he made famous.
Back in Tudor England the Globe was a popular place to see the latest and most exciting plays, and some of the Shakespeare's best works.
Now, it has been given a virtual makeover, allowing people to explore it in 360 degrees, using the app.
The makers built the virtual copy of the theatre using laser scans of the real thing, to make it as close to the real-life version as possible.
Leah took a trip to the theatre for Newsround to find out more.