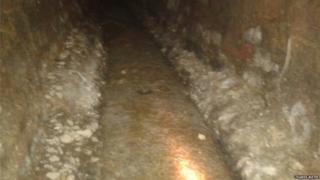 Thames Water
A giant lump of fat weighing as much as five sports cars has been cleared from a sewer in Chelsea, London.
The ten-tonne fatberg was so heavy it broke the sewer pipe it had stuck to, causing a bit of smelly surprise for local residents.
The giant lump was made-up of a mixture of fat, oil and grease which had cooled down and gone hard.
The fatty mess had then mixed with lots of wet-wipes to cause a nasty blockage.
The 40-metre-long fatberg cost Thames Water, who look after London's sewers, £400,000 to replace the damaged sewer.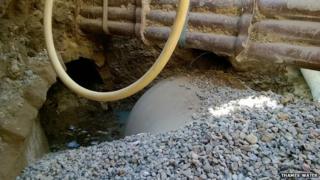 Thames Water
Stephen Hunt works for Thames Water and said: "The amount of fat we've had to remove has been staggering.
"To have this much damage on a sewer almost a metre in diameter is mind-boggling," he said.