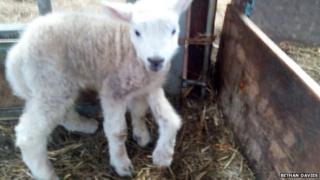 Bethan Davies
Meet Jake the lamb, he is just like any other lamb, except he has five legs!
Jake, gave his owners a bit of a surprise when he was born on Thursday afternoon .
The little lamb was born with an extra leg at the front of his body.
Bethan Davies who looks after Jake says he is "doing really well".
"He seems really happy, he's feeding well and bouncing around like a normal lamb. " she said.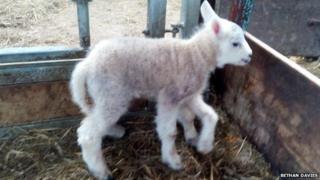 Bethan Davies
Bethan also said: "We have never had anything like this before, apparently it's really rare."