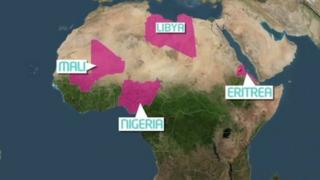 Where are the Mediterranean migrants from?
Thousands of migrants try to reach Europe by boat each year.
But the journey can be extremely dangerous and the boats are often not suitable for the numbers of people travelling on them.
Ricky's been finding out where these migrants come from and why they choose to make such a dangerous journey to get to Europe.