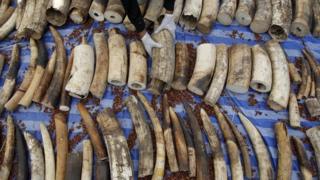 Reuters
More than 700 African elephant tusks have been confiscated in Thailand, Asia.
Officials in the country say it's the biggest confiscation of ivory they've ever had.
The ivory was tracked from the Democratic Republic of Congo in Africa, and discovered when it arrived in the Thai capital city of Bangkok.
It had been labelled as a shipment of beans, but inside were 739 elephant tusks instead.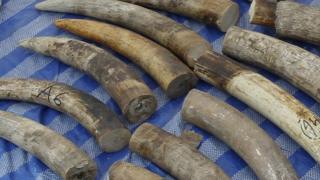 Reuters
In parts of Asia this amount of ivory could sell for millions of pounds.
Illegal ivory poaching causes the deaths of thousands of African elephants every year and Thailand has been told it must do more to try and combat the problem of smuggling.