Steven Hirschorn
A little boy has been reunited with his favourite toy after it went missing.
Three-year-old Ollie was upset when he thought he had lost his cuddly lion, called Liley, at Hughenden Manor, a big house in Buckinghamshire.
However, Liley returned a week later with an adventure diary and lots of pictures showing him driving a buggy and exploring the manor!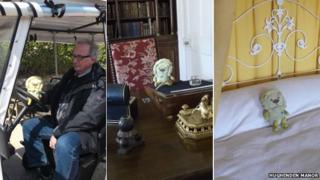 Hughenden Manor
After hearing that Liley was lost, the staff at the manor house searched for two days before they found Liley.
Charlotte Russell who works at the manor said: "Our office thought it would be a nice idea to take photos of him in different places around the manor - so the boy could see he had had an adventure."
After his adventure the staff sent Liley back to Ollie with lots of stickers and a scrapbook full of his pictures.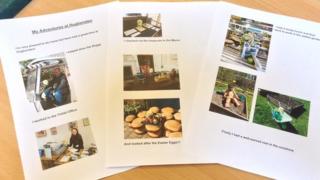 Ollie has had Liley since he was a baby, and Ollie's mum said he was very happy to see Liley again.