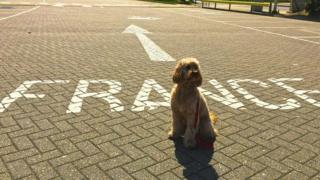 The dog that travels the world
It's the epic story of the intrepid traveller who's covered thousands of miles, taking in 11 countries and some of the most famous landmarks on the planet.
What's really amazing about this traveller is she's only four years old.
Oh. And she's a dog.
Martin's got the tale of the jet-setting pet.