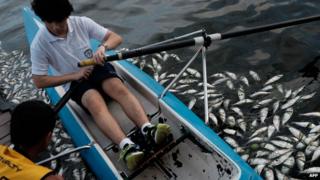 AFP
Workers have removed more than 33 tonnes of dead fish from a lagoon in Brazil, where Olympic rowing and canoeing events are expected in 2016.
More than 60 people have been trying to clear the fish from Lagoa Rodrigo de Freitas since last week.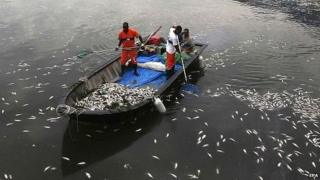 EPA
The smell at the lagoon has led to complaints from residents and local rowing clubs.
The government say the fish died because of a sudden change in water temperature.
Rio Olympic prep is 'worst ever'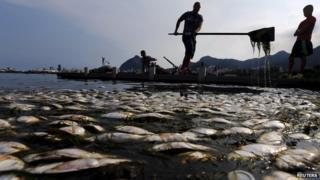 Reuters
But scientists say that's not true; the fish were starved of oxygen by pollution caused by sewage, rubbish and chemicals in rivers that run into the lagoon.
Rio government official Luiz Fernando Pezao said earlier this week that there was "not going to be time'' to finish the cleanup ahead of the games next August.
It's not the first problem the Olympic organisers have had with pollution.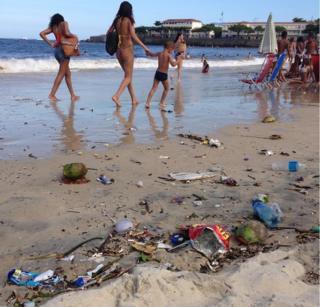 Guanabara Bay, the area of sea where the sailing is due to take place, is famously very dirty, with sewage and rubbish pouring into it from cities nearby.
GB sailor Charlotte Dobson has been practicing out in Rio and last month told the BBC that the filthy waters are a real problem.
"There's a lot of debris in the water which is really bad for the racing because you get stuff caught around your boards," she says.