Dog lover May Ping Wong has taken lots of pictures of her dog Miss Darcy on her holidays.
May decided she wanted to travel around the world with her pooch pal.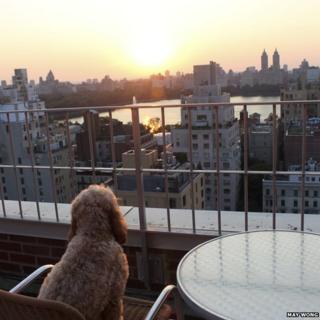 May Wong
Now at just four years old the jet-setting pet has travelled 25,000 miles around the world, and visited 11 countries!
Miss Darcy's father is a miniature poodle called Ginger and her mum is an English Cocker Spaniel called Beth.
That makes her a 'cockapoo'.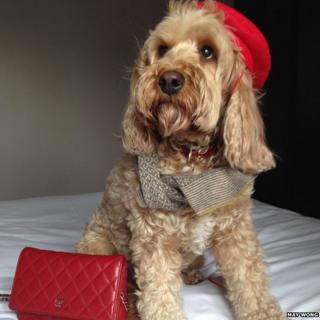 May Wong
She keeps online fans around the world up to date with where she's had her puppy passport stamped.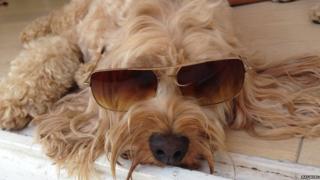 May Wong
She's had lots of exciting adventures to places like the Eiffel Tower, the Berlin Wall and New York City.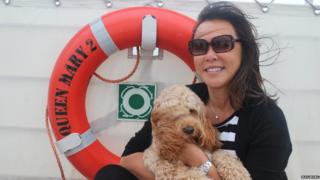 May Wong
Cruising around the world, Miss Darcy has travelled around the world in planes, trains and boats.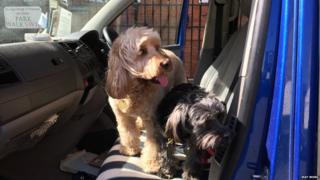 May Wong
Miss Darcy's been told her new brother George is a Hacker look-a-like!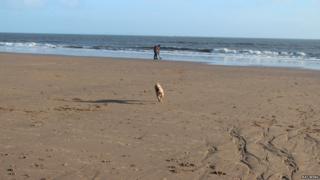 May Wong
Heading back from a doggy paddle in Wales.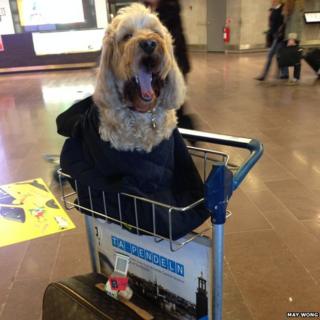 May Wong
All this travelling is tiring work.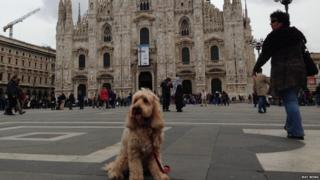 May Wong
"Canine have an ice cream?" Miss D takes a break from sightseeing in Milan.
Here's the full list of where Miss Darcy's been - and how far she's travelled!
December 2011 -

Dusseldorf, Germany (600 miles)

December/January 2011 -

St Andrews, Scotland (950 miles)

September 2012 -

New York (6,920 miles)

December/January 2012 -

Aldeburgh, Suffolk (224 miles)

July 2013 -

Inverness, Isle of Skye (1,140 miles)

August 2013 -

Nice, France (1,242 miles)

August 2013 -

Paris, France (380 miles)

September 2013 -

Cornwall - (506 miles)

October 2013 -

Brighton (120 miles)

December 2013 -

Bruges, Belgium (352 miles)

January 2014 -

Tenby, Wales (470 miles)

February 2014-

Glasgow (824 miles)

March 2014 -

Stratford-on-Avon (202 miles)

March 2014 -

Birmingham (234 miles)

March 2014-

Paris, France (again) (380 miles)

March 2014 -

Stockholm, Sweden (1,700 miles)

March 2014 -

Milan, Italy (610 miles)

June 2014 -

Brighton (120 miles)

September 2014 -

Rowsley, Peak District (308 miles)

October 2014 -

Amsterdam, Netherlands (462 miles)

October 2014 -

Berlin, Germany (Darcy & George) (1,198 miles)

November 2014 -

County Mayo, Ireland (1,042 miles)

February 2015 -

Dusseldorf, Germany (624 miles)

February 2015 -

Malta (2,560 miles)

February 2015 -

Poole (Darcy & George) (218 miles)

March 2015 -

Birmingham (Darcy & George) (234 miles)