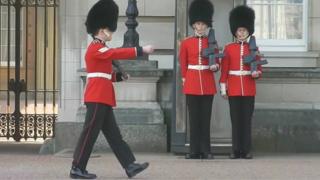 Royal guard takes a tumble
A Queen's guard was left red faced after falling during the famous changing of the guard.
During the change over, his right foot slipped on a man hole cover and he fell to the ground.
The soldier quickly got back up again as his colleagues marched past, as if nothing had happened.
Watch the clip to see him on duty