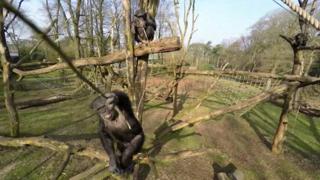 Chimp swipes drone out of the sky
Drones are all over the news at the moment as one of the coolest gadgets around.
But it seems one chimp in the Netherlands is not as big a fan of them as some people.
When zoo keepers tried to fly a camera drone over Tushi's enclosure he took matters into his own hands.
Check out the clip above to see what he did.