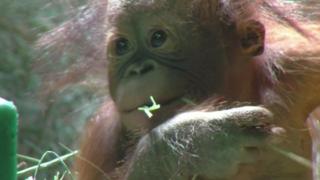 Orangutan orphan makes zoo debut
Meet Tuah, the baby orangutan who's just appeared in public for the first time.
He lives at a zoo in Utah, America and has been enjoying being the centre of attention.
He's been looked after by his big sister ever since he was born.
And after five months of treatment and help from zookeepers he's finally been shown off to the public.