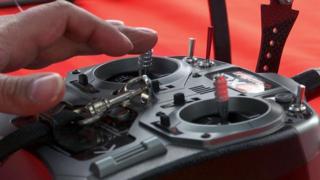 Racers compete in Drone Grand Prix
A drone racing Grand Prix has taken place in America.
Drones have become more and more popular in the last 12 months and now drone enthusiasts have got together to test their engineering and flying skills.
The competition requires them to drive the high tech flying machines around a purpose built obstacle course.
Watch Martin's report to find out more.