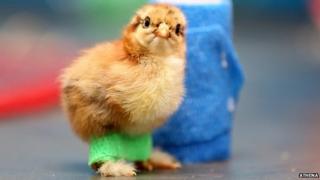 Athena
At two days old, newborn chick Roley could be forgiven for being a bit unsteady on her feet.
But after it was discovered she had damaged both legs breaking out of her egg, she has now been fitted with leg splints to keep her from falling over.
Roley's owner Faye worked with a vet to fit the braces which now keep her legs upright.
"Poor Roley couldn't stand up and she just kept rolling around which was quite comical but not much fun for her," she said.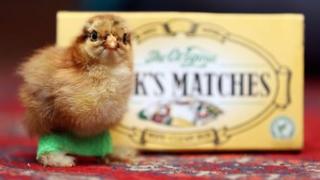 Athena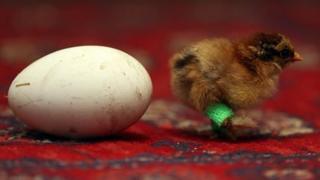 Athena