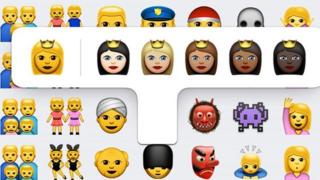 Loads of new emojis launch on iOS
Loads of new emojis are now available on Apple's latest iPhone update.
New skin tones have appeared, along with lots of different flags and gadgets, for anyone who has updated to the latest software, iOS 8.3.
A whole load of new-look faces, families and hand gestures are available at the bottom of the keypad too.
Hayley's been asking kids what they make of the new symbols.