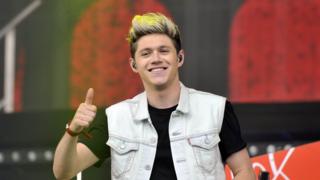 Niall Horan is to appear at one of the most famous golf tournaments in the world this afternoon - when he carries golfer Rory McIlroy's bag.
Mcllroy is favourite to win the US Masters, which starts on Thursday, but before that the players have a friendly tournament.
It's all very light-hearted, and players often get friends to carry their bags - and Rory has asked Niall.
Niall is known to be a big golf fan. and is a member of a club in Ireland.