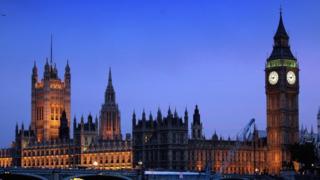 Parliament dissolved ahead of election
On Monday, David Cameron did what every prime minister has done ahead of calling a general election: go to see the Queen.
After his trip to Buckingham Palace, he returned to Downing Street to formally announce the election, which will take place on 7 May.
From now on, politicians across the UK have got their work cut out.
For nearly six weeks, they'll be knocking on doors, debating with rivals and delivering speech after speech.
Leah is in Westminster on the day the general election kicks into gear.