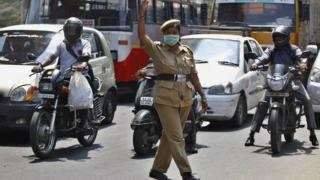 Tackling India's pollution problem
India has some of the most polluted cities in the world, but now it's taking new steps to tackle the problem.
The country has started to monitor air quality in 10 of its cities, include the capital Delhi.
Signs showing pollution levels will be on display, allowing people to decide whether to stay inside or go outdoors.
One of the main reason behind the pollution is the huge increase in the number of vehicles on the roads.
The World Health Organisation - a group who keep an eye on the health standards in different countries - found that 13 of the world's 20 most polluted cities were in India.
Watch Jenny's report to find out how India plans to tackle its pollution problem...