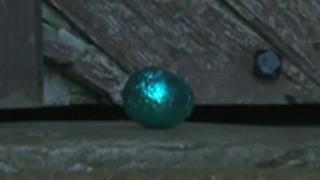 Mystery Easter eggs found on doorstep
The Easter weekend may be over, but there's still an Easter mystery for the people living in a small village in Dorset.
The 3,000 who live in Alderholt found a chocolate Easter egg on each of their doorsteps on Sunday morning but no one knows who put them there.
BBC reporter Nikki Mitchell went to investigate...