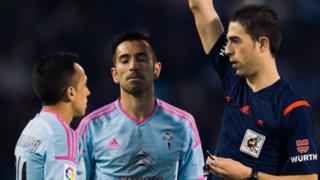 Alex Caparros
As Manchester City found out in this year's Champions League, playing footy against Barcelona can be pretty frustrating.
With their brilliant passing game, sometimes it's very difficult to get the ball off them - never mind score.
A player in Spain has just seen red for letting this frustration get the better of him - but in a rather unusual way.
Fabian Orellana of Celta Vigo was sent off in their game against Barcelona for throwing grass!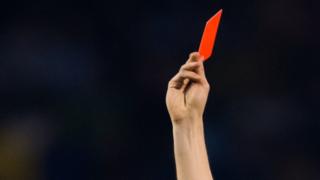 Alex Caparros
The forward picked up and threw the lump of turf at Barca midfielder Sergio Busquets in the 88th minute of their game.
After the midfielder bent over clutching his face, Orellana was shown a red card by the referee.
If that wasn't bad enough, Celta Vigo went on to lose the game 1-0.