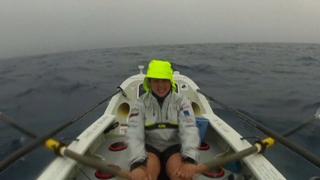 Explorer's special trek around Earth
One women has set herself a mission to trek around the globe, using only human power and the help of the wind.
Explorer Sarah Outen is ditching planes, ferries and trains in favour of kayaks, rowing boats and bicycles.
She's travelled over 21,0000 miles already - and she's still got over 3000 to go.
Jenny's been finding out more.