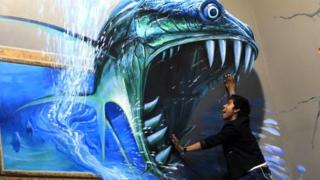 Kids become part of 3D art
A museum in the Philippines, in South-East Asia, is helping people appreciate art by letting them become part of it.
Art in Island has over one hundred 3D paintings that encourage people to pose in front of them.
Each artwork is painted in such a way that, when photographed from certain angles, they create optical illusions to make a person appear to be part of the actual picture.
Check out the clip to see the artwork for yourself...