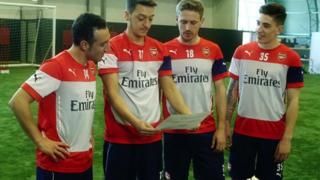 Left-footed football
Football club Arsenal claim there's a new football that has been developed especially for those who are left-footed.
The club had help with their prank from footballers Santi Cazorla, Mesut ozil, Nacho Monreal and Hector Bellerin.
They claimed it significantly improved their performance with their left foot, but that it was a bit tricky to use with their right foot.