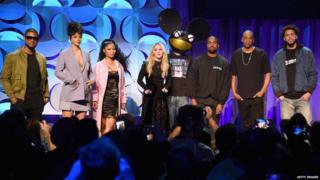 Getty Images
Some of the biggest stars in the music industry are joining a new music streaming service called Tidal.
It's owned by rapper Jay-Z and allows music fans to stream music and videos for a monthly charge, in a similar way to Spotify.
Singer Alicia Keys was at the launch for the service in New York, and described Tidal as "a platform owned by artists".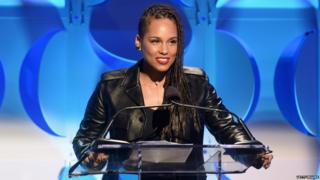 Getty Images
Popstars such as Beyonce, Rihanna, Kanye West and Daft Punk have all joined the music streaming service.
Users are able to access 25 million tracks, in addition to 75,000 music videos and other content, including artist interviews.
Taylor Swift, who last year removed all of her music from Spotify, has pledged her support to Tidal by putting her albums on there.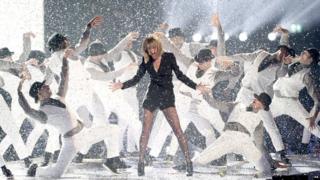 PA
The service is available in 31 different countries, including Britain, France and the USA.
Tidal offer two options for music fans to sign up to: £9.99 for standard sound quality, and £19.99 per month for very high sound quality.
There is said to be no free version of Tidal beyond the initial 30-day trial period.