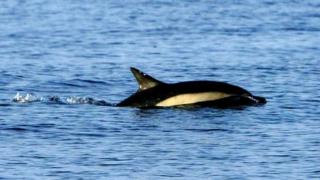 Kids help save dolphins and whales
Ayshah has been to meet the kids taking part in a special project to save whales and dolphins off the Scottish coast.
The young people who live on the islands of the Outer Hebrides can often spot whales and dolphins from the shore and sometimes even from their bedroom windows.
Now they're teaming up with the Whale and Dolphin Conservation Society to protect the sea mammals.
By observing the creatures and recording their location the kids are making a crucial step towards helping save them.
Watch to find out more.