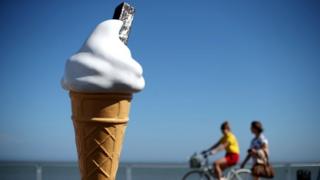 Getty Images
The clocks have gone forward an hour marking the start of British Summer Time.
The change happened at 1am on Sunday 30 March.
It means you've lost an hour's sleep, but the good news is it'll stay lighter for longer in the evenings so there's more time to go outside.
So with longer days, warmer temperatures and sun on its way (hopefully!) we asked what are you looking forward to this summer?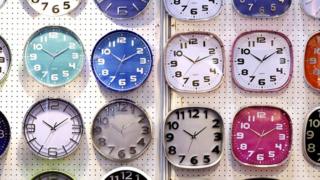 Getty Images
You must ask your parent, teacher or guardian for permission before you send us a comment.
We may show your comment on our website or in our TV bulletins. We'll show your first name and which town you're from - but we won't use your details for anything else.
Your comments
I am really looking forward to having lots of sleepovers and water fights with my friends and family!
Romilly, Richmond-upon-Thames
I'm going to India in the Summer Holidays to see my family, we are also going to a wildlife reserve. I cant wait!
Medha, Maidenhead
I will go and play out with my friends.
Madi
I'm looking forward to going to the sea this summer but I've broken my toe.
Joe, Pembrokeshire
I'm most looking forward to when the movie 'Minions' comes out in cinemas as I think the minions from Despicable Me are extremely funny!
Olivia, Belfast
I am going on holiday in a couple of weeks so I am glad - maybe I'll get to stay at the beach for longer!
Osha, Walsall
This chat page is closed thank you for all your comments.