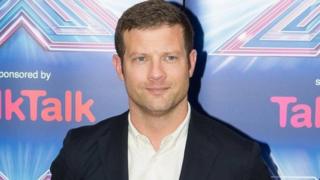 PA
X Factor's Dermot O'Leary is leaving the show after eight years as its host.
In a statement he said it was time to move on and thanked Simon Cowell and the viewers of the programme.
He said: "I'd like to wish the team all the best for the future, especially whoever takes over from me."
So who did you think should replace Dermot?
This chat page is now closed.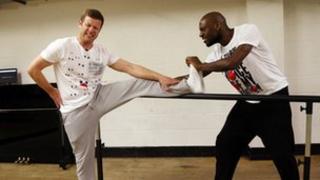 Your comments
I think Mark from Sam and Mark should replace Dermot.
Pippa, Cumbria
I think Olly Murs should take Dermot's place.
Evie, Weymouth
I think Olly Murs or PSY.
Grace
I think that Ben should host now because he won it so he'd know what to do and what to say.
Millicent, West Yorkshire
I think James Corden should replace him.
Hollie, Worcestershire
I think the new X factor presenter should be Holly Willoughby.
Harry, West Yorkshire
David Walliams!
Sophie, Basingstoke
Maybe Pixie Lott or Selena Gomez.
Amy, Cornwall
I think that Jessie J should be the new presenter on the X Factor.
Abbie, Norfolk
I think Louis Walsh should take over because he is a perfect fit for the job.
Kelise, Birmingham
I think that Zayn Malik needs a job now because he left One Direction.
Kaylen, Luton
I think it should be Demi Lovato because she is an amazing singer and it should be someone else this year.
Adele, St Helens
I think Alexandra Burke should replace Dermot because she knows the pressure
Anita, Southend
I think Rita Ora should replace Dermot.
Olivia, Oxford
I think that Barney Harwood should take his place because he's good on Blue Peter. I love his jokes.
Charlotte, Crewe