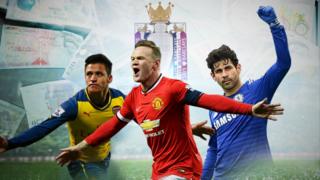 The Premier League has promised to share £1 billion of their TV profits with lower leagues and grassroots football.
The money will include payments to relegated clubs and an increased in the amount some people who work for football clubs get paid.
TV companies recently agreed a deal to pay the Premier League a record £5 billion to show live matches and highlights.
League bosses had been criticised for not sharing some of that money with other football leagues but have now announced plans to give £1 billion to help five key areas. They are:
• Grassroots facilities
• Increasing the number of people playing football
• Fan engagement and match day experience
• Links with lower leagues
• Supporting disadvantaged groups
Premier League chief executive Richard Scudamore said: "These are unprecedented levels of redistribution in world sport, let alone football, which will deliver long-term progress for English football whether you are a fan, lower-league club or involved in the grassroots."