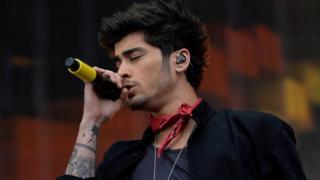 Zayn Malik leaves One Direction
Zayn Malik has left One Direction, the band has said in a statement.
1D will continue as a four-piece for their world tour and will still record their fifth album later this year.
Zayn said "My life with One Direction has been more than I could ever have imagined. But, after five years, I feel like it is now the right time for me to leave the band."
"I'd like to apologise to the fans if I've let anyone down, but I have to do what feels right."
The remaining members of One Direction said: "We're really sad to see Zayn go, but we totally respect his decision and send him all our love for the future."
Advice if you're upset by the news
Ayshah's been finding out what some of you think of Zayn leaving...