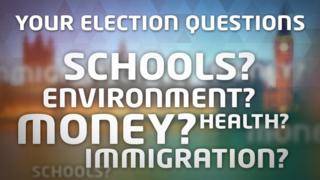 In just a few weeks' time there will be a general election. This is when people get to vote to choose the government of the United Kingdom.
And we want to hear from you.
We will be speaking to leaders from political parties before the election and we want to let them know what you think.
What would you ask the people who want to run the country?
You might not be able to vote yet but your opinions matter so let us know what you want to ask the leaders.
This chat page is now closed. Thanks for sending in your brilliant questions.
Click here to watch all our interviews with the political parties battling it out in the general election.