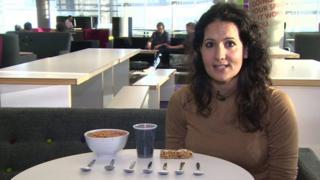 How much hidden sugar is in your food?
All this week Newsround is looking at food, and how you can eat more healthily.
It's after our , which showed more than half of kids don't eat any vegetables on a daily basis.
Dr Radha took a moment to reveal how much hidden sugar can be in your food...