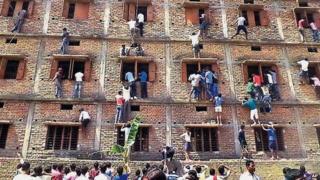 AP
300 people have been arrested in India after they were caught climbing up school walls to help kids cheat on exams.
The incident happened in the Indian state of Bihar and many of those arrested were parents.
Students were seen copying answers from smuggled-in note sheets and at least 750 students have been expelled.
Almost 1.5 million students are taking their school leaving exams in Bihar and the tests are seen as crucial for their chances of a successful career.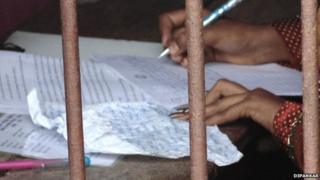 Dipankar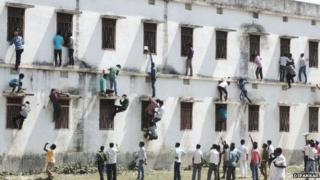 Dipankar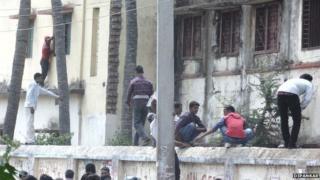 Dipankar