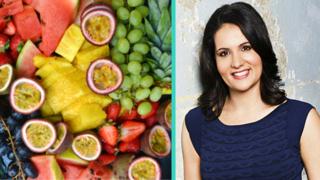 Dr Radha's guide to a healthy diet
All this week Newsround is looking at food, and how you can eat more healthily.
And our food expert Doctor Radha Modgil has been explaining the best ways to eat well.
She told Newsround: "It's really important to have a range of foods that give your body all that it needs.
"It's important to keep things in moderation and balance."
Dr Radha will be visiting Newsround on Friday to answer your questions.
You can send us .