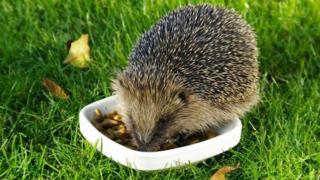 Hedgehog sanctuary opens in Solihull
The first large hedgehog sanctuary in the UK opened on Tuesday in Solihull, West Midlands.
The refuge was created by the Warwickshire Wildlife Trust in response to a big fall in the number of hedgehogs in the UK.
Around 60 years ago, 36 million hedgehogs used to snuffle in UK gardens. There may be less than a million now.
Watch the clip to find out more.