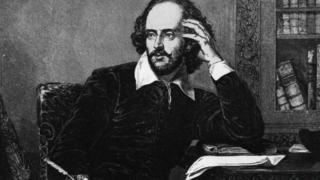 Shakespeare Week: What was life like 450 years ago?
William Shakespeare was a great writer and is still considered one of the best writers of all time.
It has been almost 400 years since he died but people still celebrate his work all around the world.
He wrote famous plays like Macbeth, Romeo and Juliet, and Hamlet.
This week is Shakespeare Week - a time for people to remember the great plays and poems he wrote.
We sent Ayshah to find out what life was like for young Shakespeare.