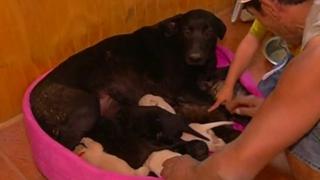 Puppies saved from fire in Chile
As huge forest fires hit areas of Chile in South America, nine lucky puppies have been found and rescued.
Thousands of people have been evacuated in Chile and Valparaiso, a city in South America, has been in the middle of some of the fires.
But some lucky puppies in the city have been rescued. The puppies and their mother are safe and sound and are now being looked after by vets.
Watch Leah's report to find our more.