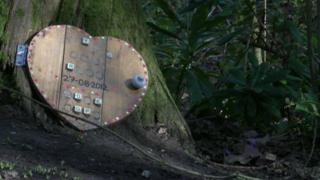 Fairy mystery in Somerset woods
Hundreds of fairy boxes have been appearing in woods in Somerset.
It is thought they were put there to allow children to leave messages in them for fairies.
But environmental experts are worried that the boxes could be damaging trees.
We sent Ayshah to find out more.