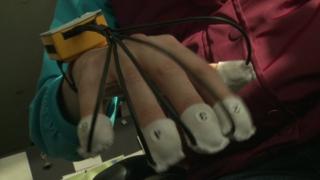 A glove that makes sounds
Imagine making music with a glove you wear on your hand.
Each finger makes a different noise - and changes every time you touch something new or different.
It was created by American student, Gershan Dublon.
It uses special hoods on the fingers that are connected to a box on your wrist.
When the hoods touch a hard object they create a sound.
Watch the clip to see the glove in action.