EPA
Scientists have found almost 1,500 new creatures in the world's oceans last year.
The World Register of Marine Species has revealed new discoveries such as a hump-backed dolphin and a giant jellyfish that's never been seen before.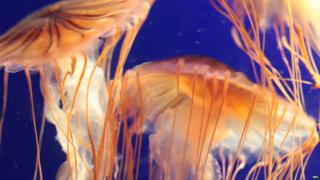 The new finds bring the total of known marine species to more than 220,000.
But scientists believe there are up to two million creatures still to be discovered.