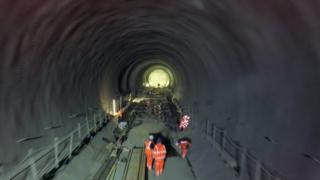 Drone film of huge London tunnels
A drone has captured work on Europe's biggest building project - which happens to be underneath London!
Crossrail is tunnelling right through the heart of London to create 73 miles of railway line.
It's really tricky work, and will eventually cost £15 billion by the time it is completed.
Now a BBC drone has been allowed underground to film the work for the very first time. Martin has more.