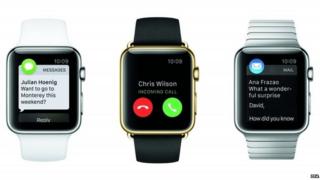 EPA
Tech company Apple has launched its smartwatch collection which will cost between £299 and £13,500, depending on what they're made from.
The larger 42mm models will be more expensive than the 38mm ones.
There are a total of 38 different watches listed on Apple's website.
Apple say the watches will go on sale on 24 April.
But other companies' smartwatches haven't sold especially well so far.
iPhone needed
The Watch will work on its own, but for many of its functions - including GPS tracking, receiving phone calls and transmitting messages - you'll need to pair it with an iPhone 5 or more recent Apple handset.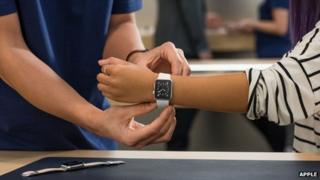 APple
The Watches are made of different kinds of metal.
There are aluminium, steel and gold-cased versions, but there's no difference in the functions that each model has, though the larger model has a longer battery life.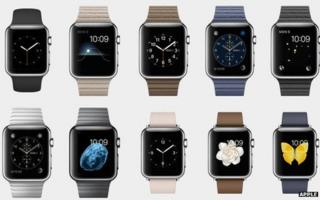 APple
The battery will last 18 hours between charges, providing a day's worth of use.
After that, the apps will shut down - but the Watch will continue to tell the time for 72 hours.
Apple also says that thousands of apps are available, from social networking to remote-controlling household gadgets.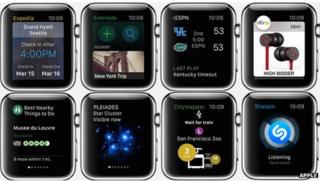 APple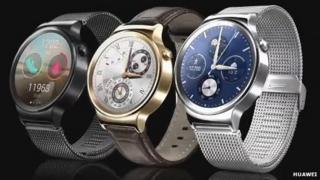 Huawei